First up, we have the romaine lettuce. This is one of two window boxes packed with several plants each. I'm going with the competitive space theory......not really. When I planted my seeds I really didn't expect them ALL to sprout:
Dozens of tomato plants with a couple of spinach sprouts in there.....I really gotta learn how to can now I guess. Big beefys and romas. Everyone in my family (except el hubbo) eats tomatoes off the vine, tomato sammiches, tomato sauces.........maybe I should plant more? Green house smells SO good when I water these baby's.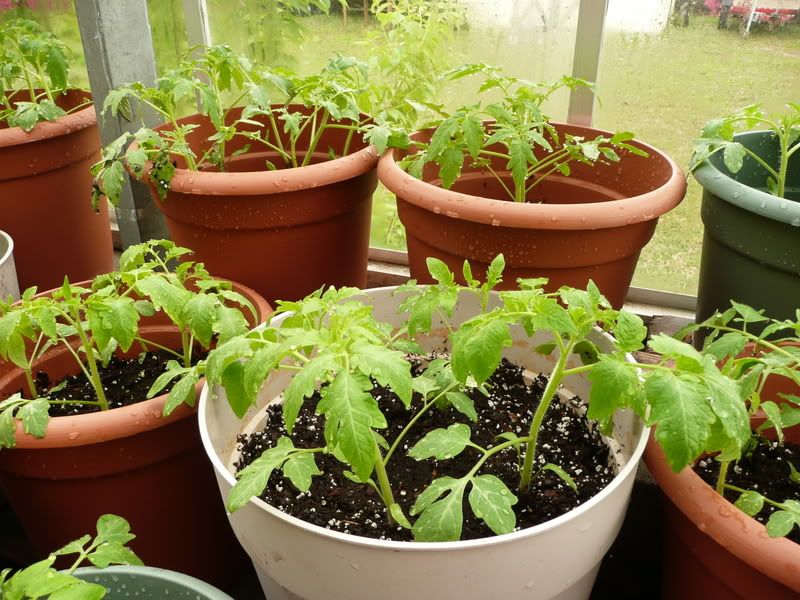 Yellow squash. This plant grows like something out of a Stan Lee comic I swear!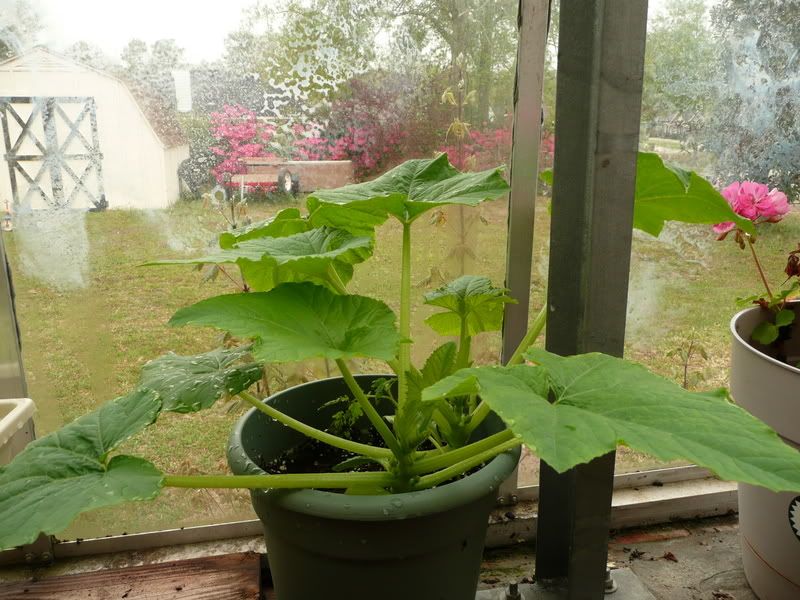 Parsley you succulent green garnish and soup spice rawr!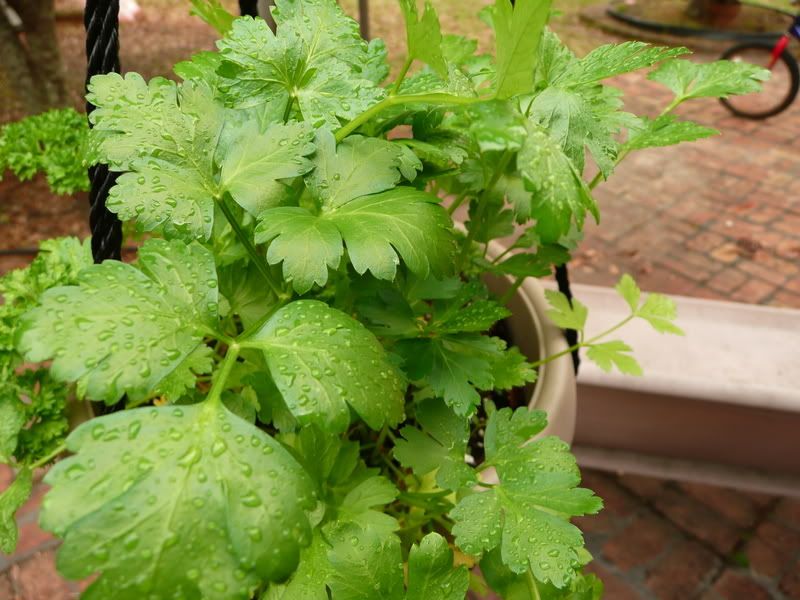 And cilantro. The latin rumba, the passionate tango of the herbal spices. Zinc out the wazoo here....look at how it beckons you......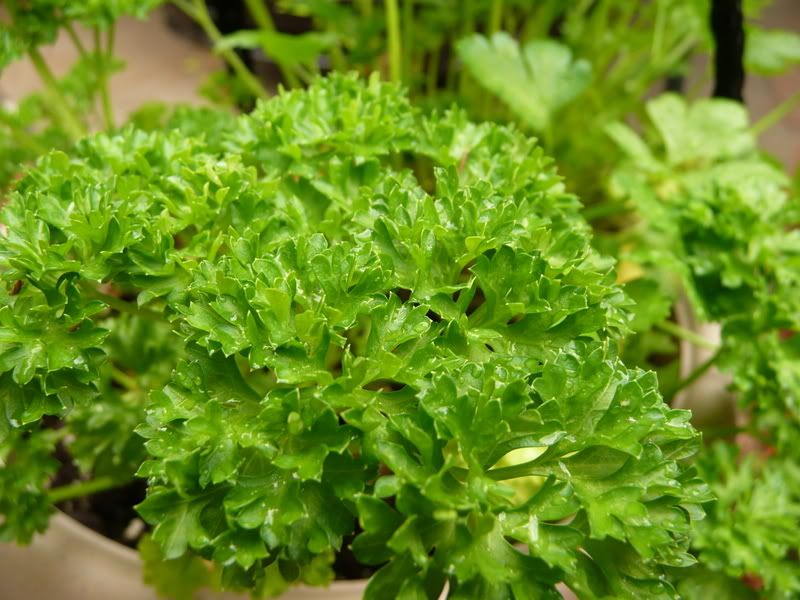 Mmmmmmmmmmmmmmmmmmmmmmmmmmmmmm
Last but certainly not least, the beautiful, but poisonous, Azaleas in my yard........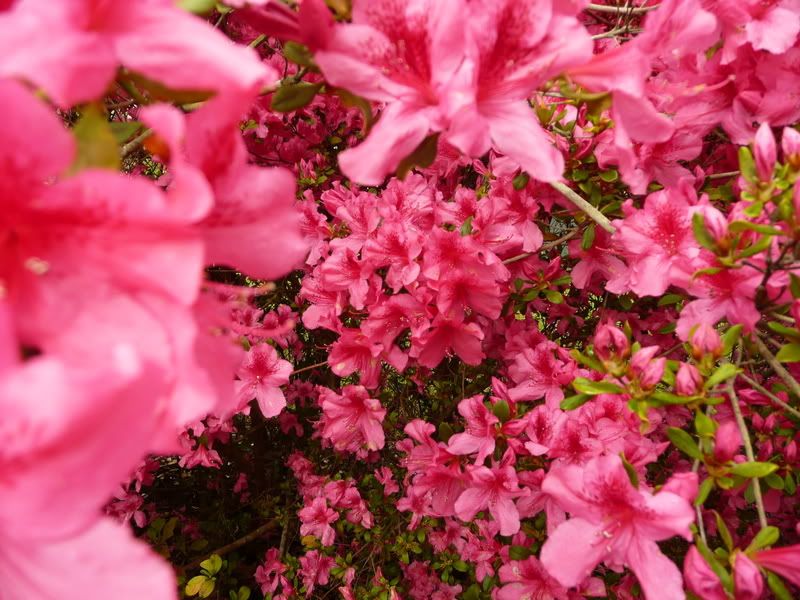 lets not eat the flowers 'k kids? ;)