Yeah yeah I know, I'm getting awful about regular updates, I hear ya.
Well at least this time I have finished objects to report wheeeeeee
Over the long weekend I got much sewing up done and now have FINISHED OBJECTS IN MY POSSESSION! Whoot!
I also managed to get about 3 inches done on my PW cardigan body! Double YeeHaw!
I sewed up Kelley's slippers (they have only been langushing for 7 months) *ahem*
I have the Baby Bog, which is just too small for Evie *sigh* but it will make a good baby gift. I cast on absolutely nothing and did my darndest to just get some items finished.
So without further ado, the pictures: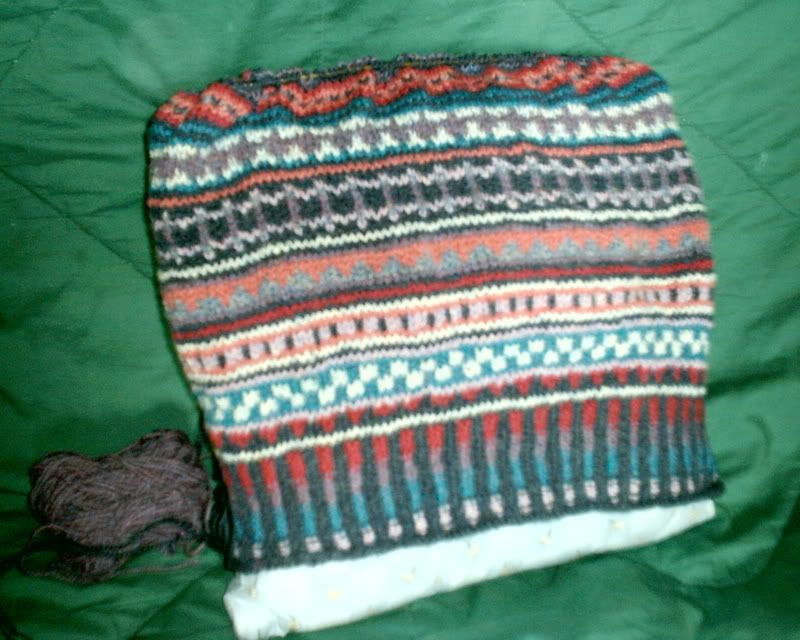 And now some pics of the weekend fun: