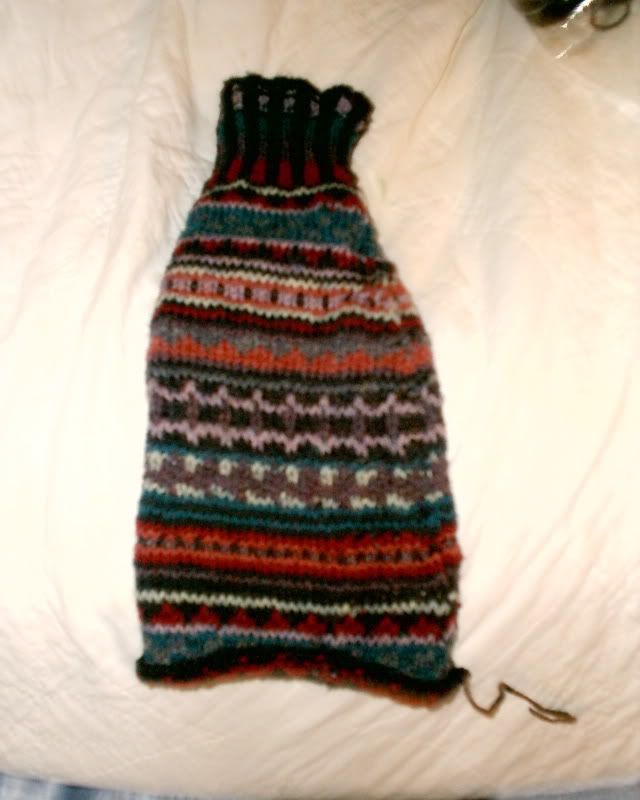 Utterly brilliant. I'm LOVING this.
In one day (one WHOLE day), I created this with my own two hands. *sniff* Yes folks, thats the entire sleeve.
I changed up the cuff a little, but hey, I gotta make it my *own* right?
This knitting is getting out of hobbyland and developing into full on obsessionville. My stash is growing faster than I can comprehend (not complaining) and I am literally dreaming of new knit projects to start next.
My Debbie Bliss tangerine arrived and I'm absolutely snockered on what to make with it. It could turn into core stash. Just makes me happy to look at it you know?
My very first Noro arrived. PHOAR I love this stuff. Going to use it for the tote exchange, lovely lovely stuff indeed. I really must aquire a ball winder........