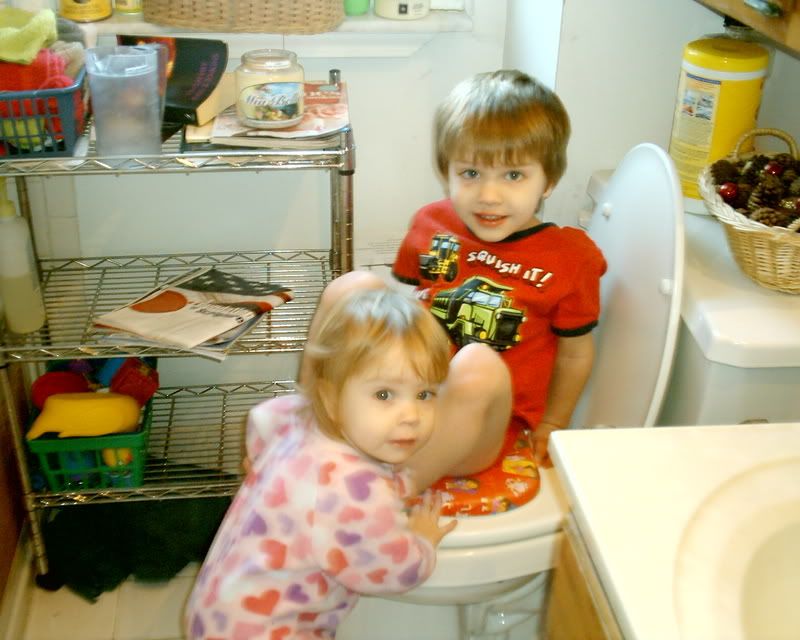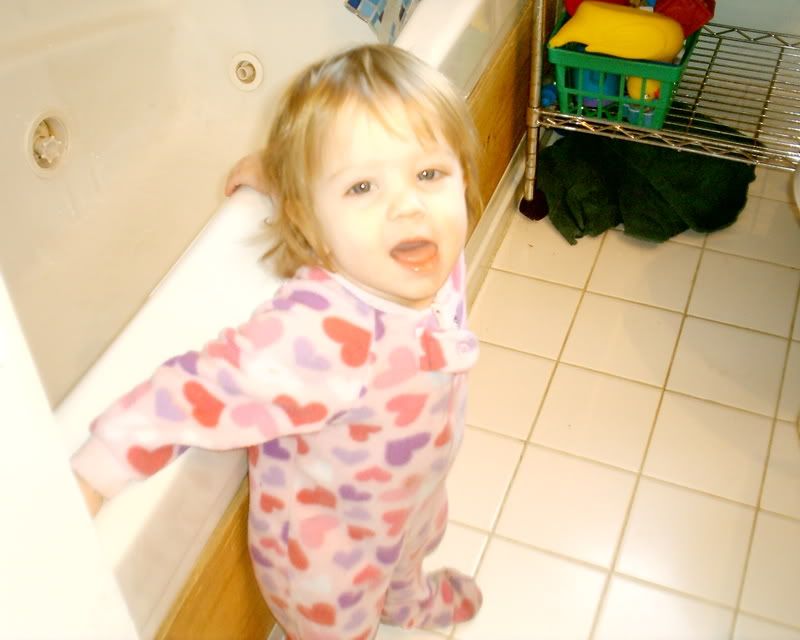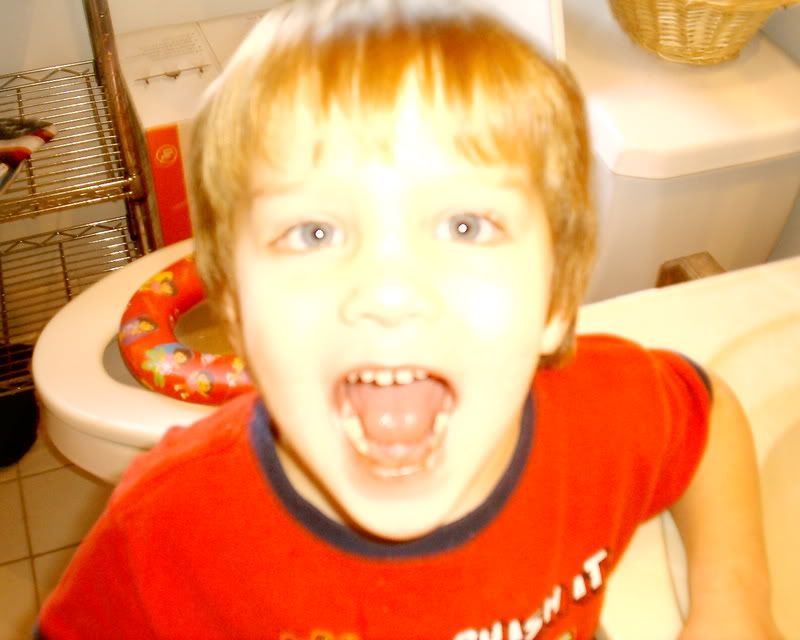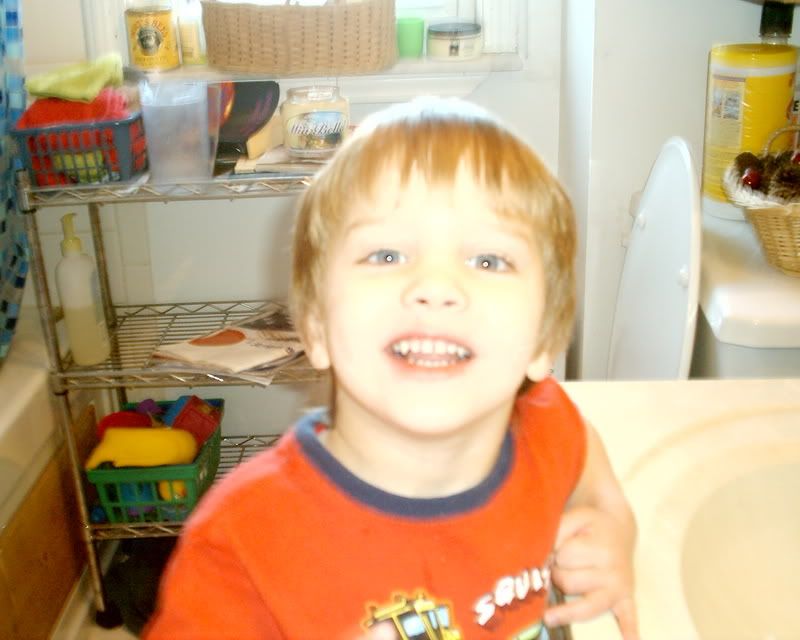 Today folks is a real big deal.
Today the youngest man POOFED IN THE POTTY alllll by himself.
It was even his idea.
A photo reinactment for posterities sake:
Here we are in bottom to top order: washing our hands
charming the camera
He REALLY wanted to have a picture of his tongue(boys *sigh*)
Of course that means Princess wanted to show her tongue
And last we have the reproduction shot. You know I'm not working with professionals here folks, but he did manage to hide that he kept his bog boy pants on for this picture, and Princess the art director really wanted in on this too.
My kids are so stinking cute. Even the older ones LOL.