Today I was happily chit chatting with Jess about books, being a bibliophile and getting a book -a-long swap set up and running. (read more
here
if interested).
Max
, the chihuahua had run off (again *sigh*) and I was downstairs letting the little bugger in (at least he barks at the door when he returns home) when my beloved mail lady dropped off a package. Sqeeeeeee more books for meeeeeeeeee!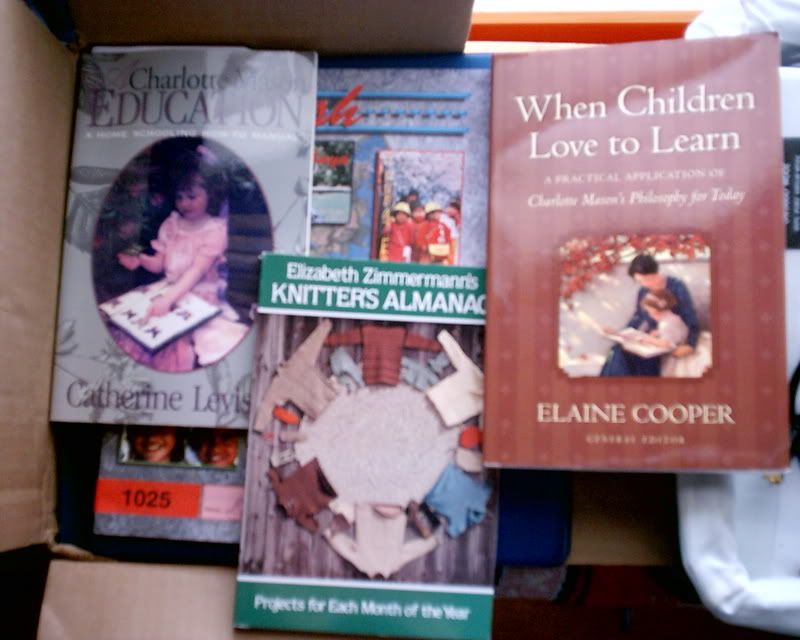 Let me spread those books out a little more for ya.....
We have "When Children Love to Learn" and "A Charlotte Mason Education" with a little Elizabeth Zimmermann in there with her "Knitters Almanac".
Overstock.com
rocks btw. just 2.75 for shipping no matter how many books just can not be beat.
The first two books, about homeschooling, I just need to read. We've been using the Charlotte Mason method of learning for years, but I did not actually own any books so I could share the methodology with others. Besides, its nice having the availability of a quick referrence when I start to think I'm nuts for homeschooling ;-P I still need to get my own set of her actual books, but I really don't want to add on that whole set with as many books as we are already having to pack up for the move. These overviews are light and hit the main points, so will do just fine in the mean time.
EZ's "Knitters Almanac" is just a staple my collection was missing. I'm actually considering following her project a month in the book. We shall see. I'd like to do it with others, maybe I will actually join Zimmermania instead of just stalking it LOL. Speaking of which, my first bog jacket: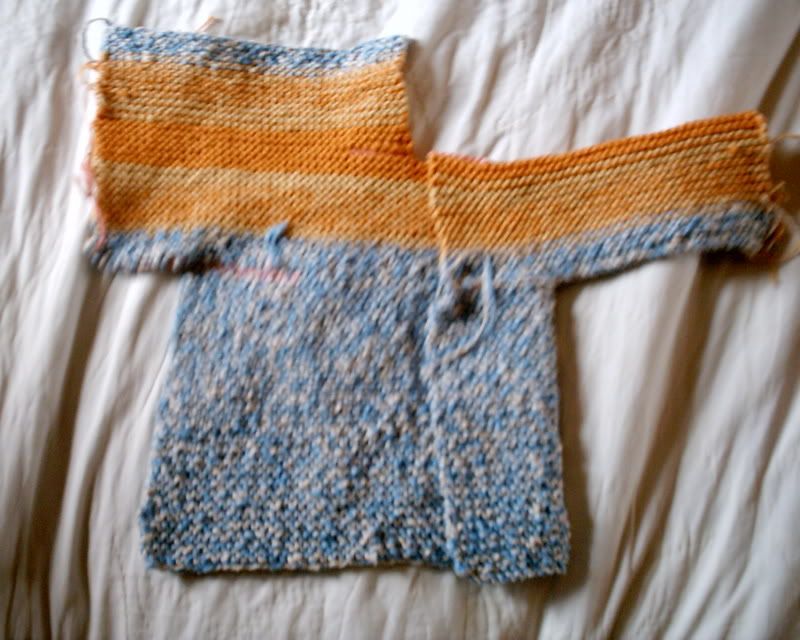 I still need to pick up the stitches for the buttons and collar. Sew the second arm down. Its already too small for Princess, who I knit it for, so will likely go to a new baby coming into the family? If we end up having a pile of boy babies, I will just donate it to the hospital with the baby hats I want to start knitting for newborns.
Maybe join
Hats for Alex
.