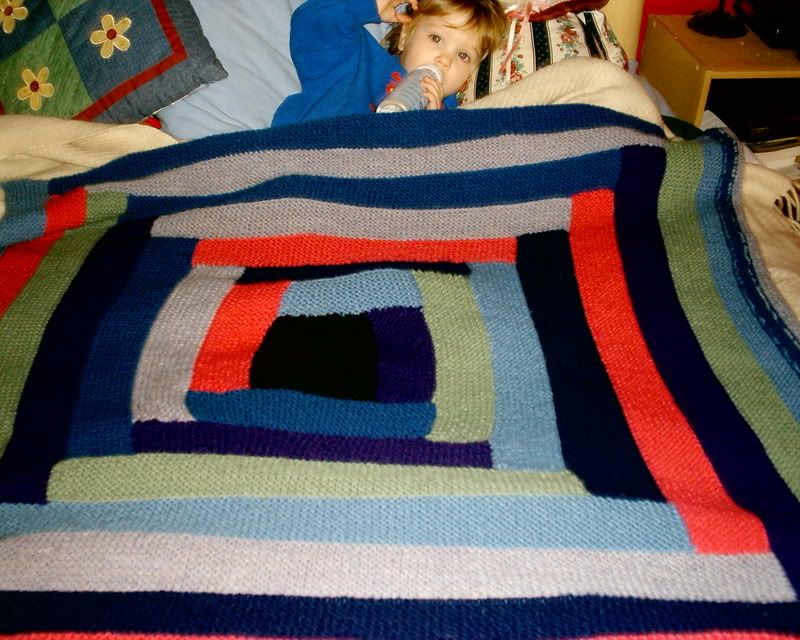 Look to the far right of the picture, you will see 3 stripes skinnier than the rest on the blanket. I was trying to be frugal and use up ALL the wool. *sigh*
The biggest problem with it, and I don't know if you can really see it in the picture, is that I did not pick up the stitches the way I did on the rest of the blanket, Soooo Its doing that ----- thing it does :-/
I gotta rip it back, its really the only way.
Dang.
I've been looking/staring/obsessing/living in denial of its crappiness/knitting on other things so I don't see it, for a couple days now (log cabin how I do love you anyway) and I realize the reason I am avoiding doing anymore is because of how butt-ugly I think the last couple stripes are.
Enter Muppet music, que the dang frog.