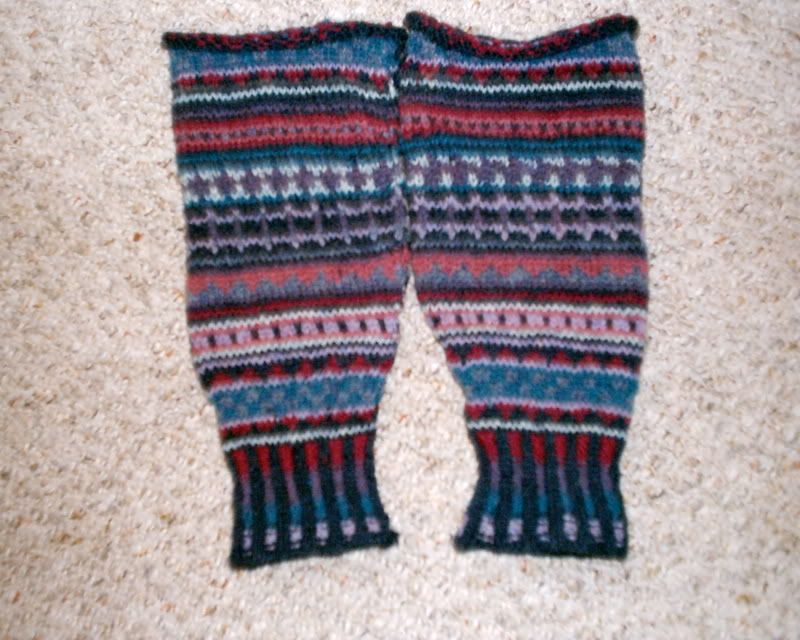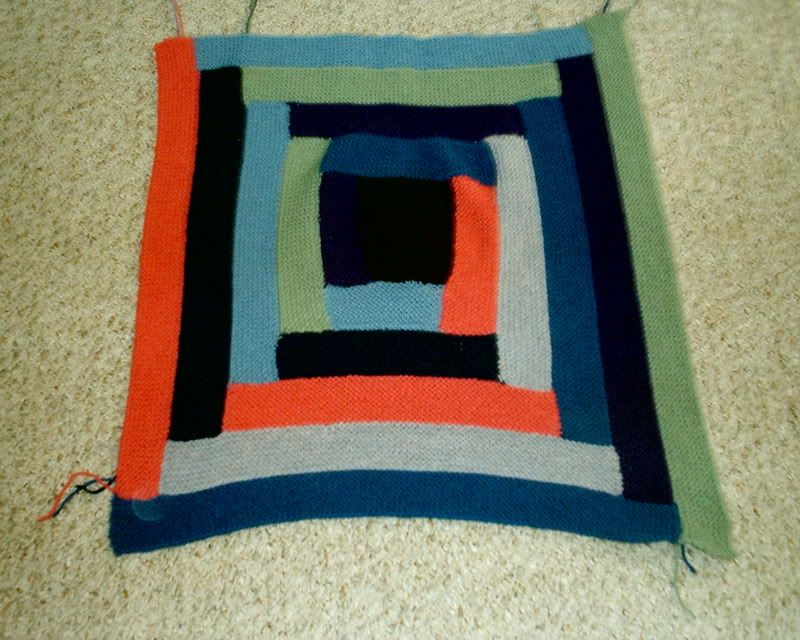 While himself did the taxes this Saturday, I obsessed over 9 garter stitch rows per color and grew my lil-log-cabin-o-goodness. Isn't it just the smarmiest of cute?
And on Sunday I popped in some Lost and hunkered down to do that sleeve I lied and said I would finish last week. I am SO glad I ripped the miscast an miscolored one back and started new. Lookit how loverly and matched up they are :-D
And now I'm off this thing to cast on for my body. Avast ye mates, it be talk and knit like a pirate day!